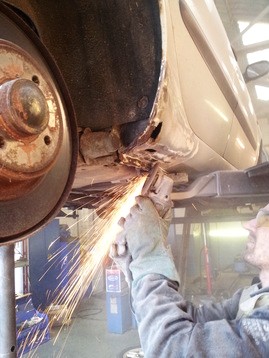 From a light bulb change to a full restoration, we have the knowledge and experience to keep your car on the road.

We have a large range of diagnostic equipment so can plug into most vehicles and diagnose all systems not just engine management faults.

Here at PNP Autofix we never carry out any work without quoting first, we are happy to show you the problems with your vehicle and explain how best to repair so there are never any hidden extras or unexpected work taken out.

If you can't see what you need on the list below please feel free to contact us for a chat and advise.

ABS
Air-conditioning servicing and re-gas
Aux Belts
Brakes
Cambelts
Carburettor tuning
Central Locking
Clutch
Diagnostics
Driveshafts
Duel Mass Flywheel
Engine Changes and rebuilds
Exhausts
Fanbelts
Flywheel
Fuel Pumps
Gearboxes
Head Gaskets
Injectors
Light bulbs
Modifications
MOT Failure Work
Power Steering
Radiators
Restorations
Steering
Stereo Fitting
Suspension
Tracking
Traction Control
Turbo
Tyres
Waterpumps
Welding
Wheel Balancing
Wheel Bearings
Wipers and washers
Wiring