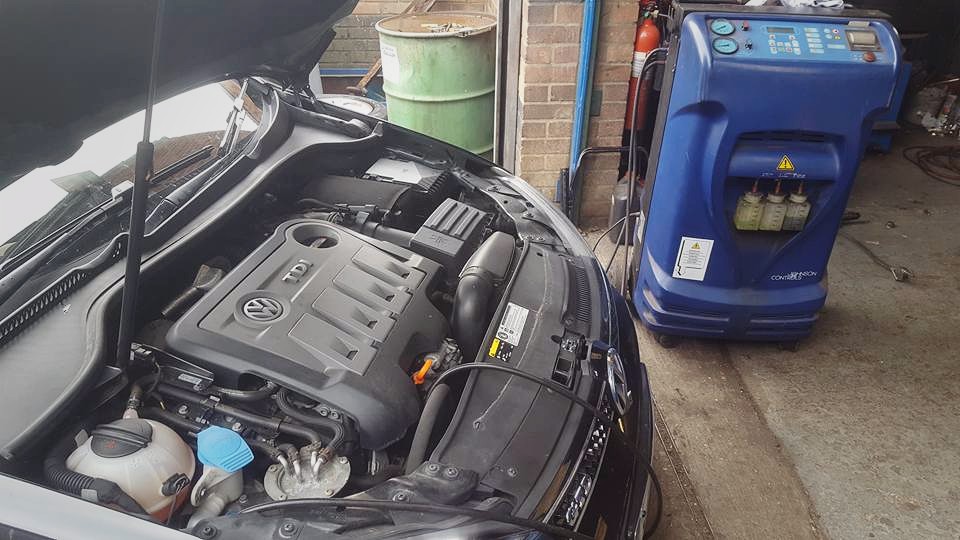 We offer air conditioning service for just £50 plus VAT. This includes checking for leaks at the time of the re-gas and adding dye so if there are any leaks in the system they can be easily found.
Sometimes your air conditioning can have a foul smell to it. This could be from bacteria build up and/or a dirty pollen filter. We keep in stock a range of anti-bacterial treatments (aka air con bombs) that not only get rid of any bacteria in the system but also leave your vehicle smelling nice. This treatment is available for £12. If your pollen filter needs replacing, we can check it's condition and quote for a new filter.
We can also undertake air conditioning diagnostics and repairs for systems that are not working. This can be down to a simple pressure switch fault to a leaky condenser, broken compressor or wiring fault.
If you would like more information, or would like to book in, please contact us.